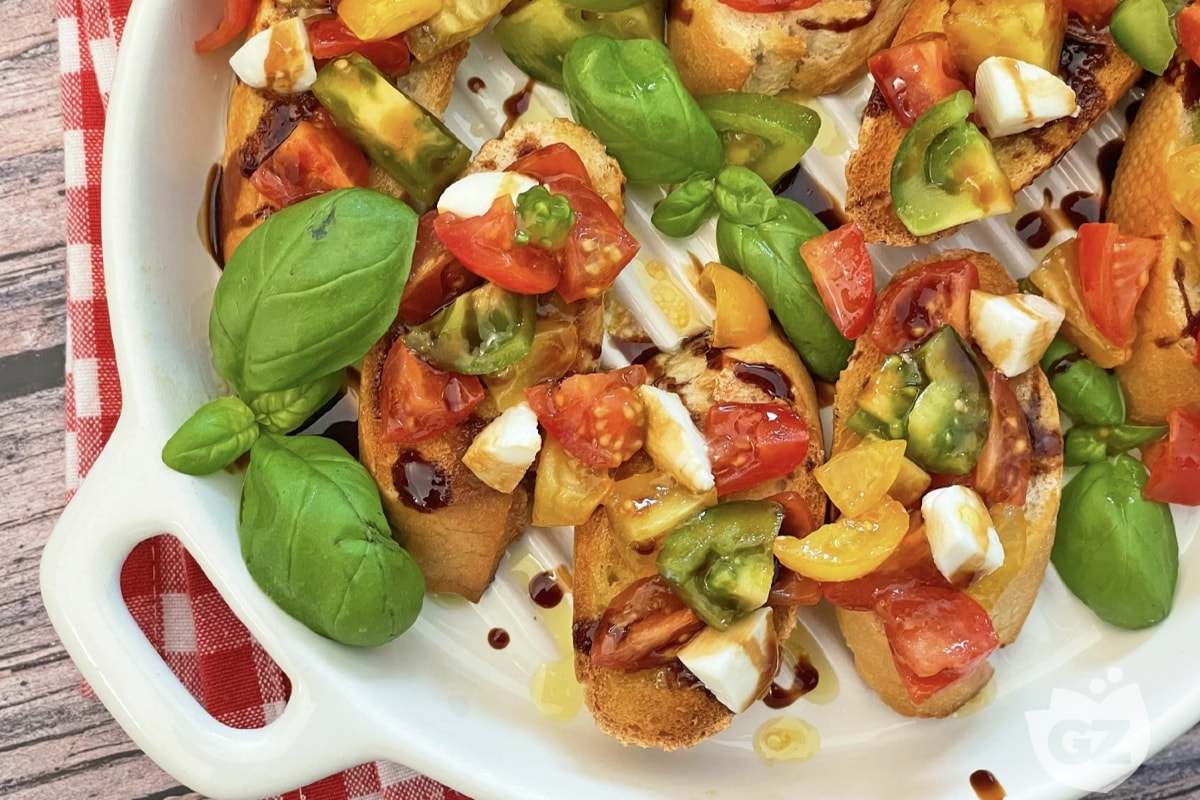 Vegetarian
PRESENTATION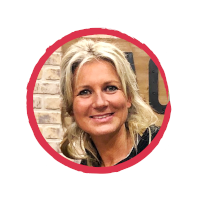 Recipe by
Tea Orizio
Summer brings a joyous time of aperitifs with friends, outdoor dinners and refreshing, quick recipes. Balsamic tomato bruschetta is a delightful Italian treat. Sliced and toasted bread rubbed with garlic, topped with chopped tomatoes, mozzarella cherries, basil, salt, extra virgin olive oil and balsamic vinegar create an explosion of flavors.
Easy and quick to prepare, the balsamic tomato bruschetta recipe is perfect as an appetizer or a fresh second course. Feel free to add other ingredients like olives, capers, anchovy fillets, tuna, feta cheese or diced avocado. For a perfect result, allow the seasoned tomatoes with basil, oil, salt, and pepper to rest: the resulting delicious sauce complements the toasted bread slices, providing a tastier and more aromatic outcome!
Enjoy these additional recipes too:
Vegetarian bruschetta
Tomato bruschetta
Garlic bread with dip
Crostini with mussels and cherry tomatoes
INGREDIENTS
For the bruschetta
Bread
8
slices
Cherry tomatoes
1
cup
(250 g)
Garlic
1
clove
Basil
5
leaves
Extra virgin olive oil
to taste
for the marinade
Extra virgin olive oil
½
cup
(100 ml)
Balsamic vinegar
¼
cup
(25 ml)
Basil
a few
Salt
¼
tsp
(3 g)
Ground black pepper
1
pinch
for assembly
Mozzarelline ciliegine cheese
¼
cup
(70 g)
Basil
1 ½
oz
(30 g)
Extra virgin olive oil
2
tbsp
(30 ml)
Balsamic vinegar glaze
to taste
Salt
to taste
Preparation
How to prepare Balsamic tomato bruschetta

In a large bowl combine chopped tomatoes, olive oil, balsamic vinegar, basil, salt and pepper. Allow it to sit for at least 10 minutes to enhance the flavors.
Slice the bread into 3/4-inch slices.
Preheat the grill and place the slices on it. Toast them on both sides for about 5 to 10 minutes or until brown.
Lightly brush both sides of the bread slices with oil. Cut a peeled garlic clove in half lengthwise and rub the cut side lightly over the toasted bread to add a hint of garlic flavor. For a stronger garlic taste, rub in a little more garlic if desired.
Meanwhile, in a separate bowl, mix 2 tsp of extra-virgin olive oil, a few drops of balsamic vinegar, and a pinch of salt.
Arrange the bread slices on a platter or cutting board. Take the bowl with the tomatoes and evenly distribute the tomato mixture over the bread slices.
Top with mozzarella cherries and fresh basil leaves.
Drizzle with the extra-virgin olive oil and balsamic vinegar dressing, and add a few drops of vinegar glaze for extra flavor.
How to store

Italian balsamic tomato bruschetta is best enjoyed immediately. We suggest toasting fresh bread and adding the garnish right before serving for the perfect crunch.
Tips

For the perfect bruschetta, select a bread with a sturdy crust that can support the toppings. Opt for Italian bread like ciabatta for a traditional touch, or French bread like baguette.
You can skip the clove of garlic on the bread if preferred.
Ensure you use only extra virgin olive oil.
When it comes to vinegar, there's no alternative—strictly balsamic vinegar (preferably from Modena), not apple or rice vinegar.
 
SHARE

/5


Source : www.giallozafferano.com