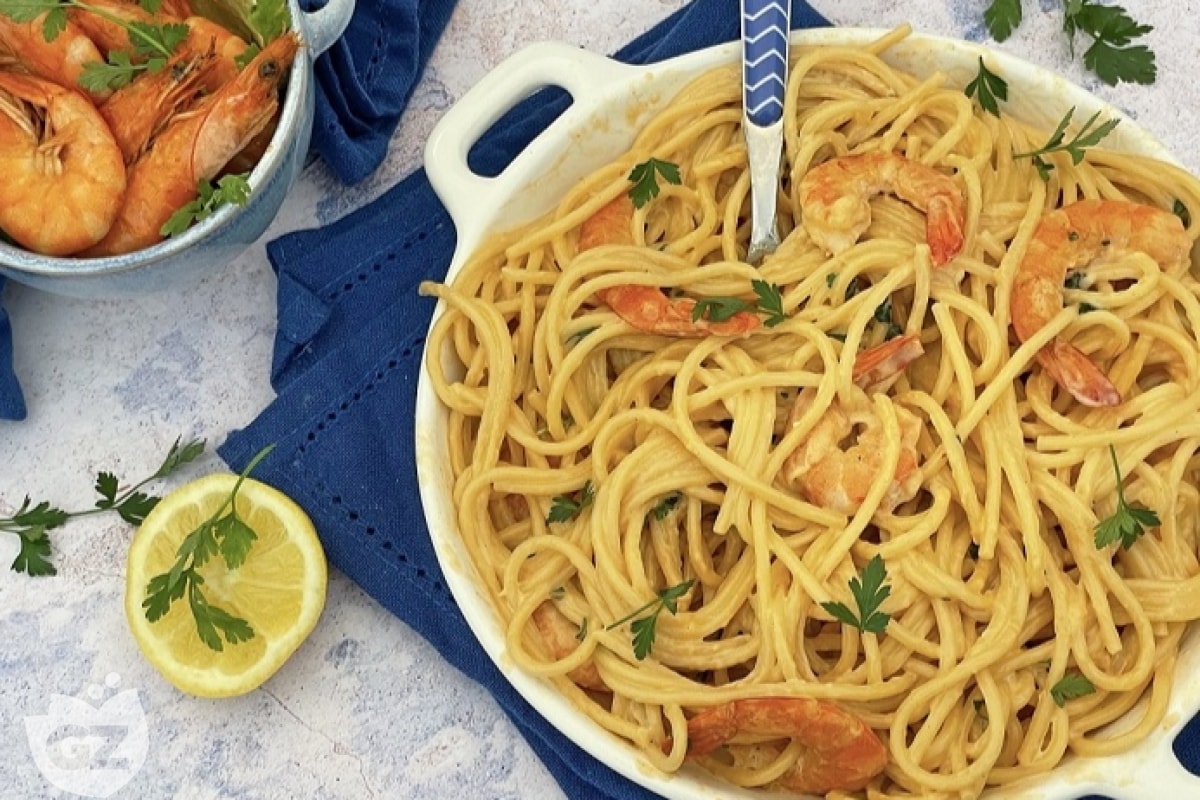 Difficulty: Easy
Prep time: 10 min
Cook time: 15 min
Serving: 4 people
Cost: Average
PRESENTATION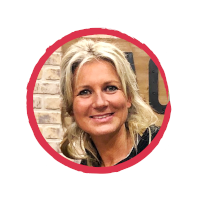 Recipe by
Tea Orizio
A creamy and flavorful shrimp sauce that's easy to prepare, perfect for both everyday meals and special occasions.
The creamy shrimp pasta recipe is incredibly simple: it features a delicate and tasty cream made with shrimps, some of which are blended, along with cream and spices for added flavor. This rich and flavorful sauce coats any pasta perfectly, creating a uniquely creamy first course.
Creamy shrimp pasta will delight even those who typically aren't fans of fish or shellfish-based sauces.
If you enjoy seafood toppings, you might also want to try:
Lemon and shrimp risotto
Spaghetti with shrimp scampi
Pasta alla marinara
INGREDIENTS
Spaghetti
¾
lb
(340 g)
Shrimps
1
lb
(400 g)
Extra virgin olive oil
1
tbsp
(15 g)
Onions
½
– finely chopped
White wine
⅓
cup
(80 ml)
Heavy cream
1
cup
(220 g)
Butter
1
tbsp
(15 g)
Parmigiano Reggiano DOP cheese
⅓
cup
(80 g)
Salt
½
tsp
(4 g)
Ground black pepper
1
pinch
Paprika
¼
tsp
(3 g)
Parsley
1
tbsp
(8 g)
Preparation
How to prepare Creamy shrimp pasta

Heat a pot of salted water for cooking pasta. Once boiling, add the pasta and cook it "al dente" according to the instructions on the package (for "al dente" texture, remove the pasta about 2 minutes before the recommended cooking time).
While the pasta is cooking, prepare the shrimp.
Clean the shrimps by removing the head and peeling off the shell, leaving the tail intact. Season with 1/2 tsp of salt and 1/4 tsp of paprika.
Heat 1 tbsp of oil in a large skillet. Once the oil is hot, add the shrimps in a single layer and cook over medium heat for 2 minutes, stirring frequently.
Transfer the cooked shrimps to a separate dish to prevent overcooking.
In the same pan, add 1 tbsp of unsalted butter and finely chopped onion. Sauté until the onion is soft (approximately 3 minutes).
Pour in white wine and allow the alcohol to evaporate.
Add cream and stir, then let it simmer for 1 minute.
Mix in 2/3 cup of Parmesan cheese until well blended (around 1 minute).
Take a portion of the cooked shrimps, 2 tbsp of sauce from the pan, and 2 tbsp of the pasta cooking water. Blend them together in a mixer until smooth.
Drain the pasta when it reaches "al dente" texture, and add it directly to the pan with the sauce.
Incorporate the shrimps and shrimp cream into the mixture, stirring until the pasta is fully coated in the sauce.
Serve the creamy shrimp pasta warm, garnished with freshly chopped parsley, a pinch of black pepper, and grated Parmesan.
How to store

Creamy shrimp pasta is best enjoyed immediately after preparation.
For storage, you can keep it refrigerated in an airtight container for up to 1 day. When reheating, we suggest adding a spoonful of water and warming it in a pan.
Advice

Shrimps: you can use fresh or frozen shrimps for this recipe.
Heavy Cream: cottage cheese can be used as a substitute for heavy cream.
Variations: creamy shrimp pasta is a highly versatile first course that can be customized. Consider adding zucchini, fresh tomatoes, or a touch of fresh hot pepper for an extra kick of flavor.
SHARE

/5


Source : www.giallozafferano.com