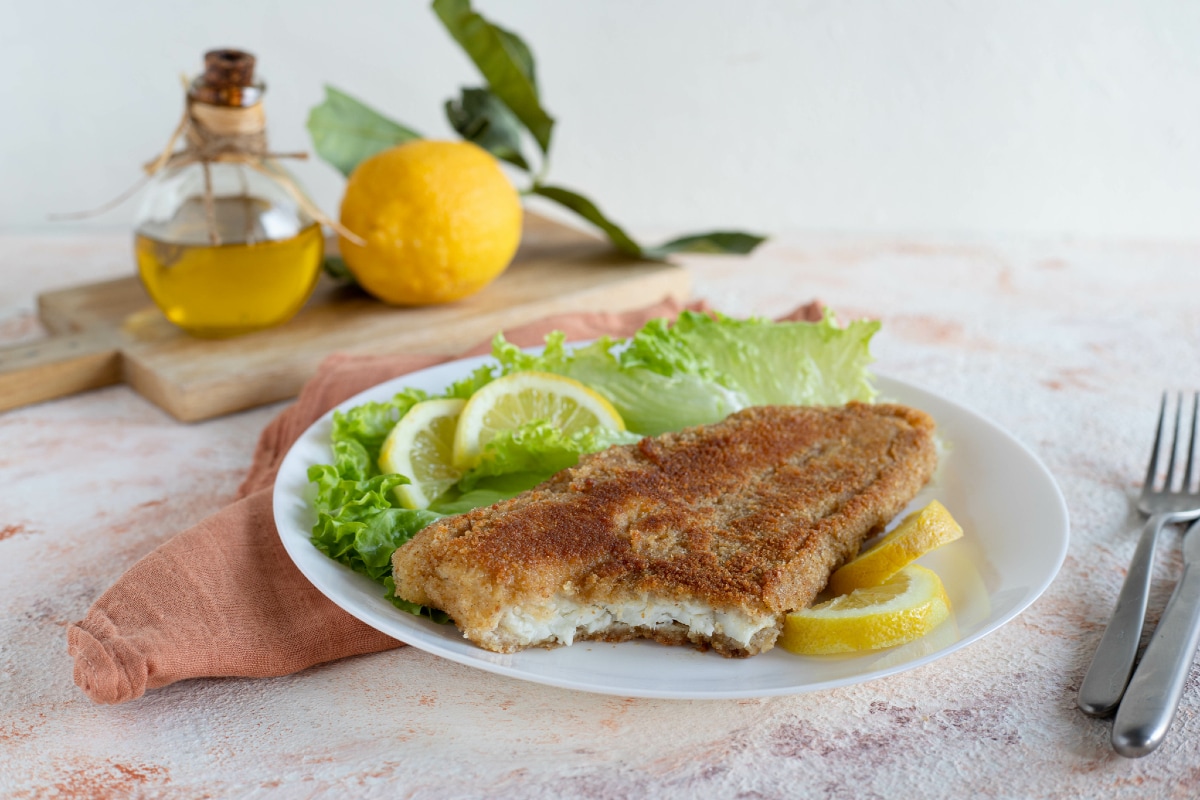 Lactose Free
PRESENTATION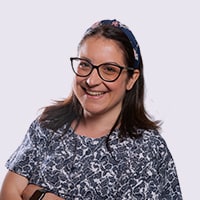 Recipe by
Ivana Ester Marra
Preparing a crispy, appetizing and delicious fish-based second course at your table in very little time is possible: we'll prove it to you with crispy pan-fried cod! This is an easy and morish recipe that is popular with adults and children alike, perfect any time of the year and which can be paired with all kinds of side dishes! A double breading and cooking in a pan with very little oil will guarantee a delicious outer crust, without having to resort to frying. You'll be spoiled for choice when it comes to choosing what to serve this dish with: roast potatoes and broiled vegetables in the winter, or fresh salads in the summer. This recipe is a veritable go-to, any time of the year!
INGREDIENTS
Cod fillet
1
lb
(800 g)
Eggs
3
– medium
Flour 00
to taste
Breadcrumbs
to taste
Fine salt
to taste
Extra virgin olive oil
to taste
Preparation
How to prepare Crispy pan-fried cod


To prepare crispy pan-fried cod, start by making the breading: crack the eggs open, place them in a bowl and add salt 1, then beat with a fork 2 3.
 

Coat the cod fillet in the flour 4 then in the beaten egg 5 and lastly, in the breadcrumbs 6.

Proceed with the double breading: coat the fillet once more in the egg 7 and in the breadcrumbs 8 9.

Gently heat a drizzle of oil in a non-stick pan 10 and add the fillet 11. Cook on a moderate flame for 7-8 minutes 12.

Turn the fillet over and cook for another 7-8 minutes, or until golden 14. Serve the crispy pan-fried cod nice and hot 15! Serve the crispy cod fillet with whatever side dish you prefer!
Storage

It can be stored in the refrigerator in a sealed container for 1 day. If you use fresh fish then it can be frozen.
Tips

For an even more flavorsome breading, add aromatic herbs, like finely chopped oregano, sage, thyme or parsley.
SHARE

/5


Source : www.giallozafferano.com