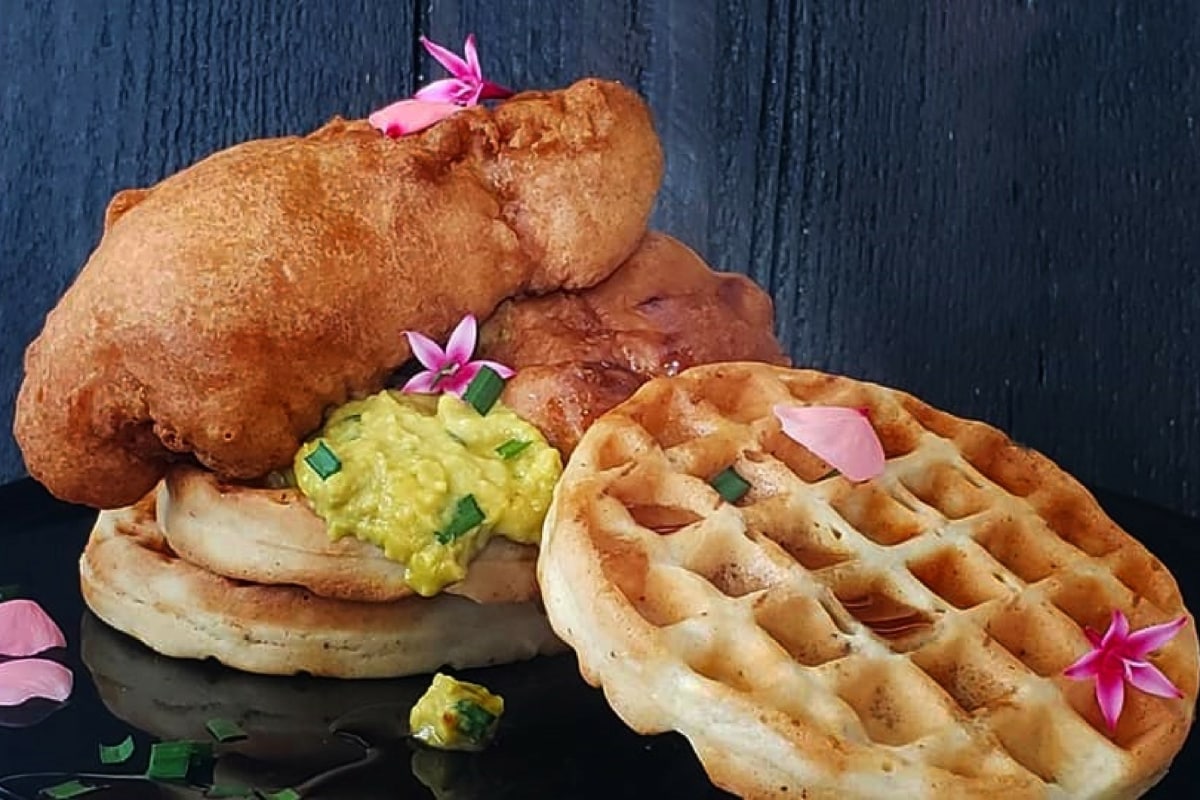 Difficulty: Easy
Prep time: 45 min
Cook time: 30 min
Serving: 6 people
Cost: Low
PRESENTATION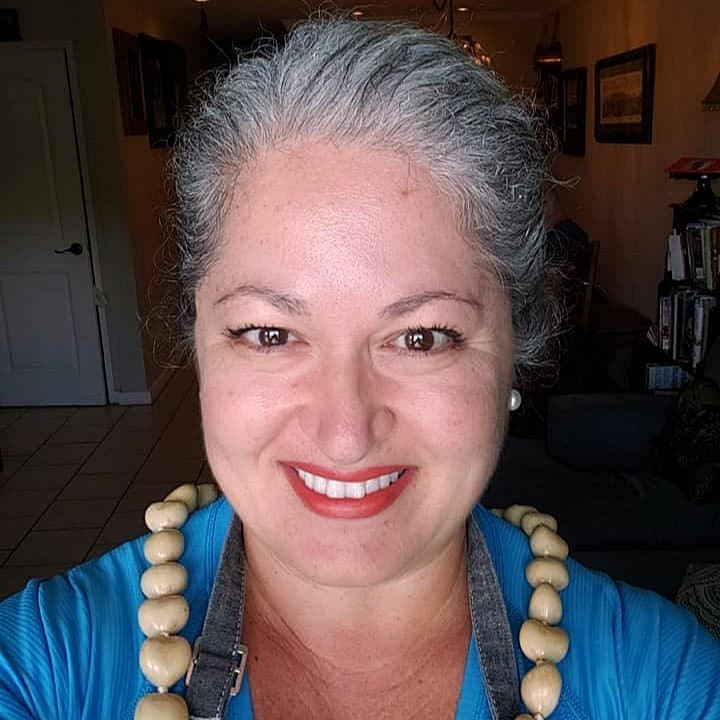 Recipe by
Rosalinda Mariotti
Americans are known to love a good and hefty breakfast, especially on weekends. Fried chicken and waffles is a staple in many restaurants, and the dish exists in a myriad of variations: with fried eggs on top, with gravy, with vegetables such as the ubiquitous potatoes, with fried onion rings, fried shrimps, bacon, fruit compote or even tomato sauce!  Now, while we can draw the line at tomato sauce, as Italians we like to make things palatable while keeping the fat content under check. Even if fried food paired with more fried food sounds enticing, we are opting for waffles that get their taste from the sourdough's nice acidity. The chicken is fried in a light "tempura style" batter, and the rich sides are swapped for a good healthy guacamole. The maple syrup….well…that is up to you! This fried chicken and sourdough waffle recipe is so good, will make you want to brunch more often than just week ends!
You might also like: 
Chicken fried with quick mayo
Chicken meatballs
Chicken cacciatore
INGREDIENTS
For waffles
Sourdough starter
1
cup
(200 g)
Flour
5 ½
oz
(150 g)
Baking powder
2
tsp
(8 g)
Baking soda
1
pinch
Salt
½
tsp
(2.5 g)
Granulated sugar
1
tbsp
(15 g)
Eggs
1
– Large
Vegetable oil
4
tbsp
(52 g)
Milk
¾
cup
(175 g)
– whole
Vanilla extract
– Optional, to taste
Maple syrup
– To taste, as needed
For fried chicken
Eggs
1
– Large
Cornstarch
½
cup
(60 g)
Flour
½
cup
(65 g)
Baking powder
1
tsp
(5 g)
Salt
1
tsp
(5 g)
Water
⅓
cup
(80 g)
– Iced
Chicken Tenders
1
lb
(500 g)
Vegetable oil
4
cups
(500 ml)
– for frying
For simple guacamole
Avocado
1
– Medium sized
Salt
1
pinch
Cilantro
– Chopped, to taste
Lime
1
– small, cut in half
Green Onions
– To garnish, as needed
How to prepare guacamole

Prepare the guacamole by cutting in half the avocado and removing the pit. Scoop out the pulp with a large spoon and place it into a plate.
Add salt and herbs if using. Mesh it down with a fork adding a few lime drops at a time, until desired consistency. It will take about 2 to 3 tsp of lime. Use more if needed.
When done, cover the guacamole sauce with clear wrap, on contact to prevent oxidation. Refrigerate until needed.
Guacamole can be prepared 2 days in advance and refrigerated.
How to prepare waffles and chicken

This recipe makes about twelve 4″ waffles (2 per person). If your iron makes bigger waffles, consider one per person.
To make the batter mix all the ingredients in a large bowl until no lumps are visible.
Scoop the batter into the waffle iron and cook following the manufacturer instructions.
Keep waffles warm in a 200°F oven, until all the batter has been used.
In a large bowl mix the cornstarch and the flour, add salt and baking powder.
Add the egg and whisk to incorporate while adding water one tablespoon at a time. The consistency should be the same of a lava flow.
Pat dry the chicken and place it in the same bowl as the batter. Mix well until all the chicken is coated.
Bring a deep and narrow pot with the oil to 350°F and fry the chicken on medium-high heat until the internal temperature reaches 165°F and the outside is deep golden honey color. Remove chicken from oil and place them onto a paper towel to absorb the excess fat.
Repeat with all the tenders. 
To assemble the dish: place two small waffles (or a large one) on a plate. Spoon a dollop of guacamole over it and then arrange a piece of chicken or two on top. Drizzle with maple syrup if desired and garnish with green onions to taste.
How to store

The cooked waffles can be frozen and re-heated in a toaster. No need to thaw. 
Frozen waffles keep for up to 3 months.
The extra chicken can be refrigerated and re-heated in the air fryer for about 7 minutes to 165°F.
Refrigerated chicken keeps for 3 or 4 days maximum.
SHARE

/5


Source : www.giallozafferano.com