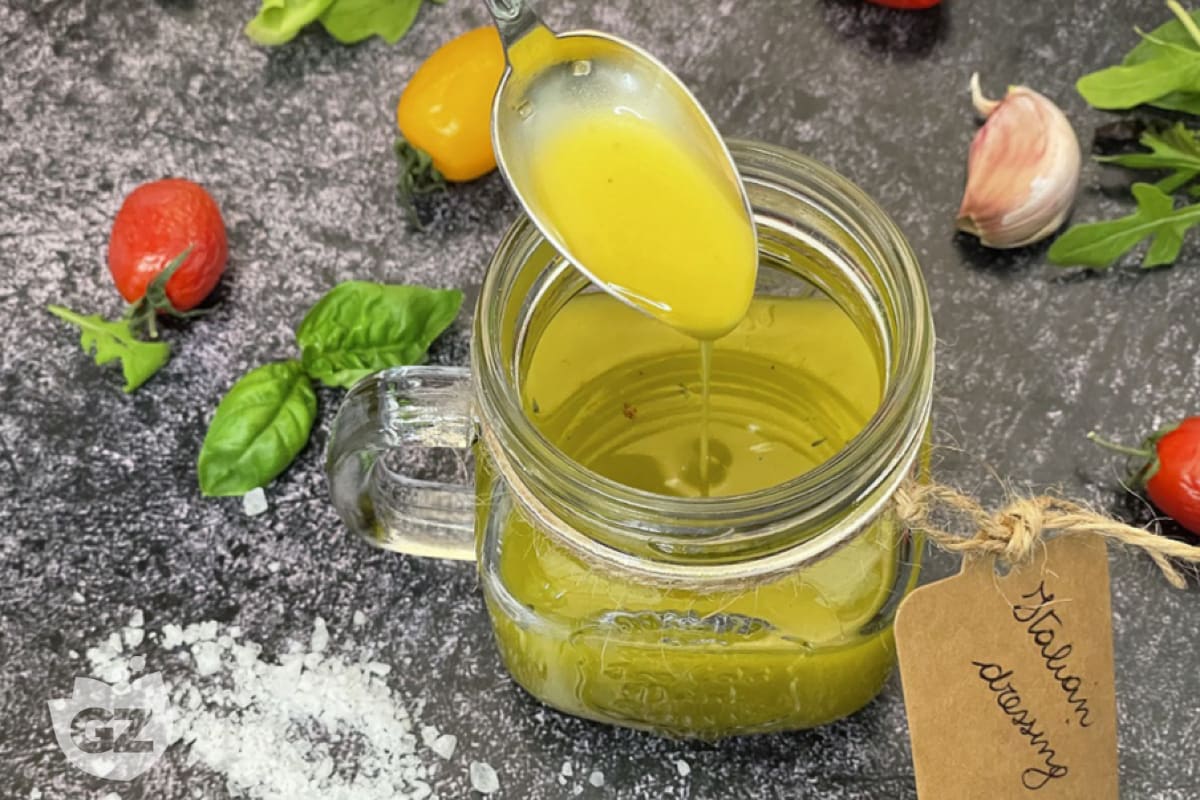 Vegetarian
PRESENTATION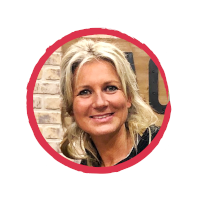 Recipe by
Tea Orizio
It's certainly easier to buy bottled dressing, but once you try this homemade Italian dressing recipe, you won't look back.
Homemade Italian dressing is easy, quick, cheap and delicious, and it tastes so much better than any store-bought kind—no additives, nothing artificial, just the wholesome stuff.
You probably already have all these ingredients at home and you can prepare it as many times as you want: it's very fast and will be ready in less than 2 minutes, just put all the ingredients in a regular jar and shake vigorously.
This homemade Italian dressing recipe is truly versatile. You can use it to sprinkle salad, a plate of mozzarella and tomatoes, to season cold pasta or grilled vegetables, instead of mayonnaise in a sandwich, or to flavor cut meat. Once prepared, you will have no problem using it.
With homemade Italian dressing, you can experiment:
Tuna Salad
Pantesca Salad
Tasty Chicken salad
INGREDIENTS
Extra virgin olive oil
¾
cup
(180 ml)
White wine vinegar
¼
cup
(60 ml)
Garlic
1
clove
– finely grated or pressed
Dried origano
1
tsp
(0.6 g)
Dried Basil
1
tsp
(0.6 g)
– or fresh leaves
Lemon juice
1
tsp
(5 ml)
Fine salt
¾
tsp
(6 g)
Onion powder
½
tsp
(0.5 g)
Pepper
½
tsp
(3 g)
Red pepper
¼
tsp
(0.4 g)
– fresh cut
Preparation
How to prepare Homemade Italian dressing

Combine all ingredients in a glass jar, close the lid and shake until well blended and emulsified.
You can also mix dressing in the blender.
Season with salt if desired.
Use immediately or refrigerate.
How to store

Store any remaining dressing in a tightly sealed jar and refrigerate for up to 2 weeks.
Advice

It is important to remember some precautions: you always need an oily part, an acid part and finally salt and spices; the ingredients must all be of good quality; dose the vinegar well so as not to cover other flavours; incorporates the spices well.
Oil: opt for extra virgin olive oil for superior taste and nutritional benefits over vegetable oil.
Vinegar: white wine vinegar is commonly used, but you can substitute it with red wine vinegar for a bolder flavor or apple cider vinegar for a more delicate taste. For an extra special salad, try using balsamic vinegar. Alternatively, lemon can be used as a suitable option for those who dislike the taste of vinegar.
Salt: for even distribution, dissolve salt in the acidic part of the dressing, such as vinegar or lemon juice. If you wish to reduce salt usage, enhance the flavors with an abundance of spices or aromatic herbs. Additionally, if the salad already contains salty ingredients like olives, capers, or anchovies, use minimal or no additional salt.
Herbs: enhance the flavor by adding a few teaspoons of finely chopped herbs, such as chives, parsley or tarragon.
Answers and Questions
Is it common for homemade dressings to solidify when refrigerated?
Packaged condiments typically contain emulsifiers to prevent this. If your dressing becomes solid in the fridge, don't worry, it's normal. Just remember to take it out and let it sit at room temperature for 30 minutes before serving. Give it a good shake before using.
What's the perfect ratio of oil, vinegar, and salt?
For a well-balanced dressing, a general guideline is to use a pinch of salt, a teaspoon of vinegar, and a tablespoon of extra virgin olive oil per person. The measurements can vary depending on the amount of food you are dressing and personal preferences.
SHARE

/5


Source : www.giallozafferano.com