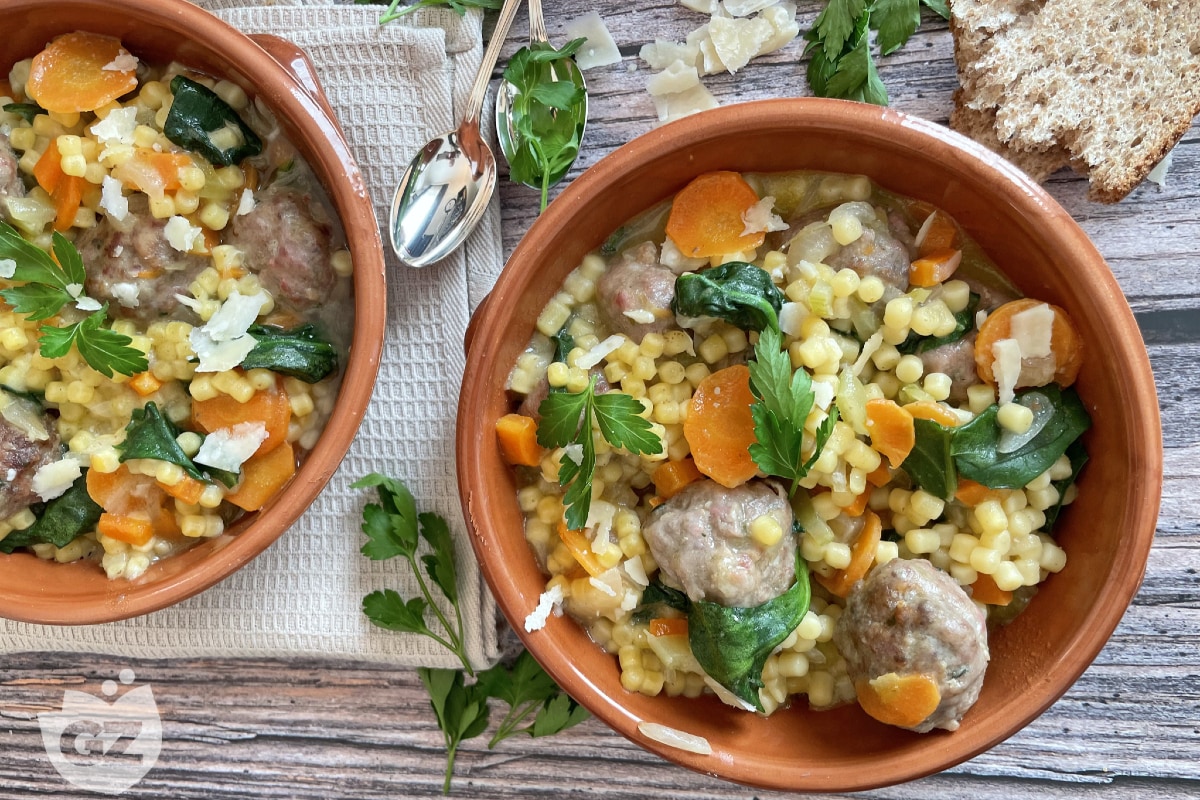 Difficulty: Easy
Prep time: 20 min
Cook time: 25 min
Serving: 4 people
Cost: Average
PRESENTATION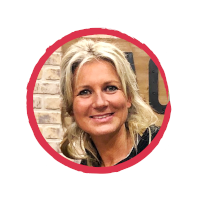 Recipe by
Tea Orizio
The Italian wedding soup is the comfort food of the peasant tradition. Few and simple ingredients all put in a pot for a tasty, easy and satisfying meal. The recipe is very easy and consists of meatballs dipped in broth along with small pasta and vegetables. The name of this recipe literally translates to "married soup" but it has nothing to do with weddings! It is so called because the flavors blend well together like a happy marriage. As every traditional recipe there are many regional variations of Italian Wedding Soup: someone add more vegetables, such as carrot or celery, others bacon or tomato. Today we cooked "Maritata Soup" like ancient times where meatballs were usually prepared with combination of pork sausage and minced beef, very rich in flavor. Italian wedding soup is the right comfort food on a cold day, a recipe to add to your list of soups for winter.
If you love meatball dishes check it out too meatballs with tomato sauce recipe or other delicious soups:
Vegetable Soup
Fish soup
INGREDIENTS
for the soup
Broth
8
cups
(1400 ml)
– vegetable or meat
Small dry pasta
¾
cup
(150 g)
– Acini di Pepe or other small pasta
Carrots
2
– medium size
Onions
1
– chopped
Celery
2
stalks
– chopped
Spinach
4
cups
(120 g)
– Baby spinach
Thyme
2
tsp
(10 g)
– freshly chopped
for the meatballs
Lean ground beef
¾
lb
(350 g)
Sausage
½
lb
(225 g)
– sweet or hot Italian sausage
Parmigiano Reggiano DOP cheese
⅓
cup
(40 g)
– plus more for serving
Oregano
2
tsp
(10 g)
– dry oregano
Breadcrumbs
½
cup
(60 g)
Garlic
2
cloves
– minced
Eggs
1
– large
Salt
to taste
Ground black pepper
1
pinch
Extra virgin olive oil
2
tbsp
(30 ml)
Preparation
How to prepare Italian Wedding Soup

In a large bowl stir together the skinless sausage, ground beef, Parmesan, breadcrumbs, egg, garlic, and oregano until combined. Season with salt, pepper and mix again. With this mixture form 14 large meatballs or for faster cooking 22 smaller ones (about 1 inch in diameter).
In a large pot, heat 2 tablespoon of extra virgin olive oil, add the meatballs and cook for about 5-6 minutes until the inside is cooked through and the outside is golden brown. Remove from heat and set aside.
In the same pot where the meatballs were cooked, heat the remaining oil and add the chopped carrots, celery and onion. Cook until vegetables begin to soften (about 3 min). Add broth and bring to a boil.
Also put meatballs and pasta to cook in the same pan over low heat. Follow the cooking times indicated on the pasta package.
Finally add spinach, stir and cook until wilted (about 1 minute).
Season with salt and add a pinch of pepper.
Serve hot with a sprinkling of freshly grated Parmesan.
How to store

The Italian wedding soup can be stored in the refrigerator in an airtight container for up to 3 days.
You can also freeze it, in an airtight container, and it will keep for 4 months.
Advice

Instead of baby spinach you can also use frozen spinach: squeeze out excess water after thawing before adding to Italian wedding soup. As an alternative to spinach there are chard, cabbage and escarole. 
To prepare the meatballs you can replace the mix of ground beef and pork sausage with ground chicken and chicken sausage.
Whichever sausage you decide to use, remove the casing before incorporating it into the meatball mixture.
Answers and Questions
What is the Pasta in Italian Wedding Soup?
For this recipe, a piece of pasta called Acini di Pepe is usually used. If you don't find it, replace with another small pasta shape.
What is the Italian wedding soup called in Italy?
It's called minestra maritata, translation of "zuppa maritata", an ancient Neapolitan recipe.
What to serve with Italian wedding soup?
The perfect accompaniment to the Italian wedding soup are croutons. They are easy to prepare: you need bread cubes, olive oil, a pinch of salt, a rub of garlic and a few minutes in the oven or in a pan.
SHARE

/5


Source : www.giallozafferano.com