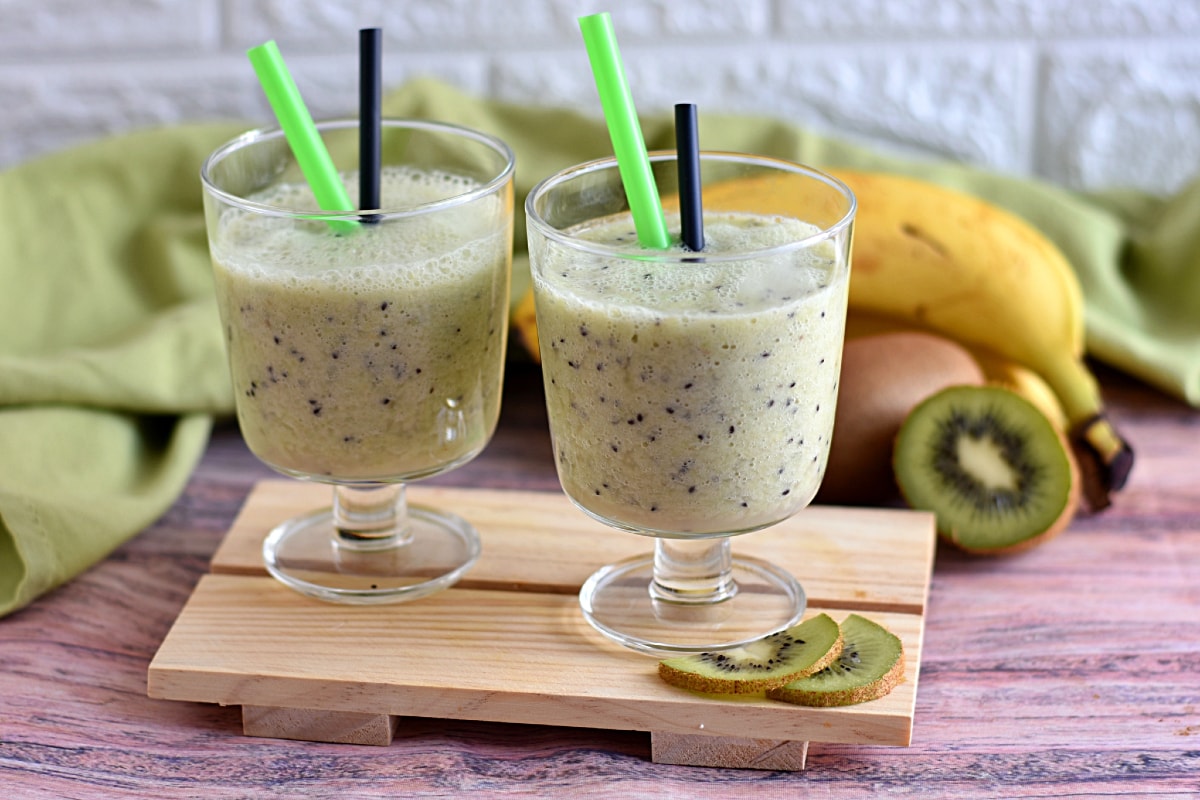 Vegetarian
PRESENTATION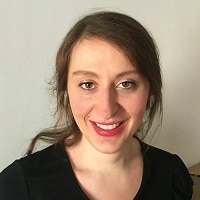 Recipe by
Francesca Meucci
The kiwi banana smoothie is a fresh and nutritious beverage, good to be enjoyed at breakfast or as a healthy snack during the day. Smoothies are a great way to quench your thirst and at the same time satisfy your sense of hunger without necessarily falling back on foods and drinks high in sugar and calories; moreover, smoothies can be a great way to fill up on vitamins and mineral salts. The kiwi banana smoothie adds to these healthy qualities a thick and creamy texture and a delicious taste, sweet at the right point and with a slightly sour aftertaste. For an extra touch of sweetness, if you prefer, you can add a spoonful of honey to the smoothie.
You may also like:
Banana bread
Chocolate granola
Yogomisù
Oat tarts with yogurt and fruit
INGREDIENTS
For 2 smoothies
Kiwi
2
– ripe (4.5 oz each approx)
Bananas
1
– ripe (7 oz approx)
Natural plain yogurt
1
cup
(250 g)
Vanilla extract
⅓
tsp
Honey
1
tbsp
– optional
Preparation
How to prepare Kiwi banana smoothie

To prepare the kiwi banana smoothie it is good to use frozen banana, which will make the smoothie creamier and fresher, without adding ice: peel the banana and cut it into thin slices, so that they will freeze faster. Put them in a freezer bag and place them in the freezer until they are completely frozen (about 3-4 hours).
After this time, peel the kiwis and cut them into small pieces. Put them in the blender jug together with the frozen banana slices; add the yoghurt, the vanilla extract and, if you like, 1 tablespoon of honey.
Blend everything for about a minute, until you get a smooth and homogeneous mixture. Serve it right away.
How to store

You can store the kiwi banana smoothie in the refrigerator for one day.
Advice

To prepare the kiwi banana smoothie choose ripe fruits, which are by nature sweeter and softer.
As for the yoghurt, we used plain whole yoghurt, but a low-fat yoghurt, or a fruit yoghurt can also be fine: in the latter case, banana yoghurt, coconut yoghurt or vanilla yoghurt go well with the flavor of the other ingredients.
SHARE

/5


Source : www.giallozafferano.com