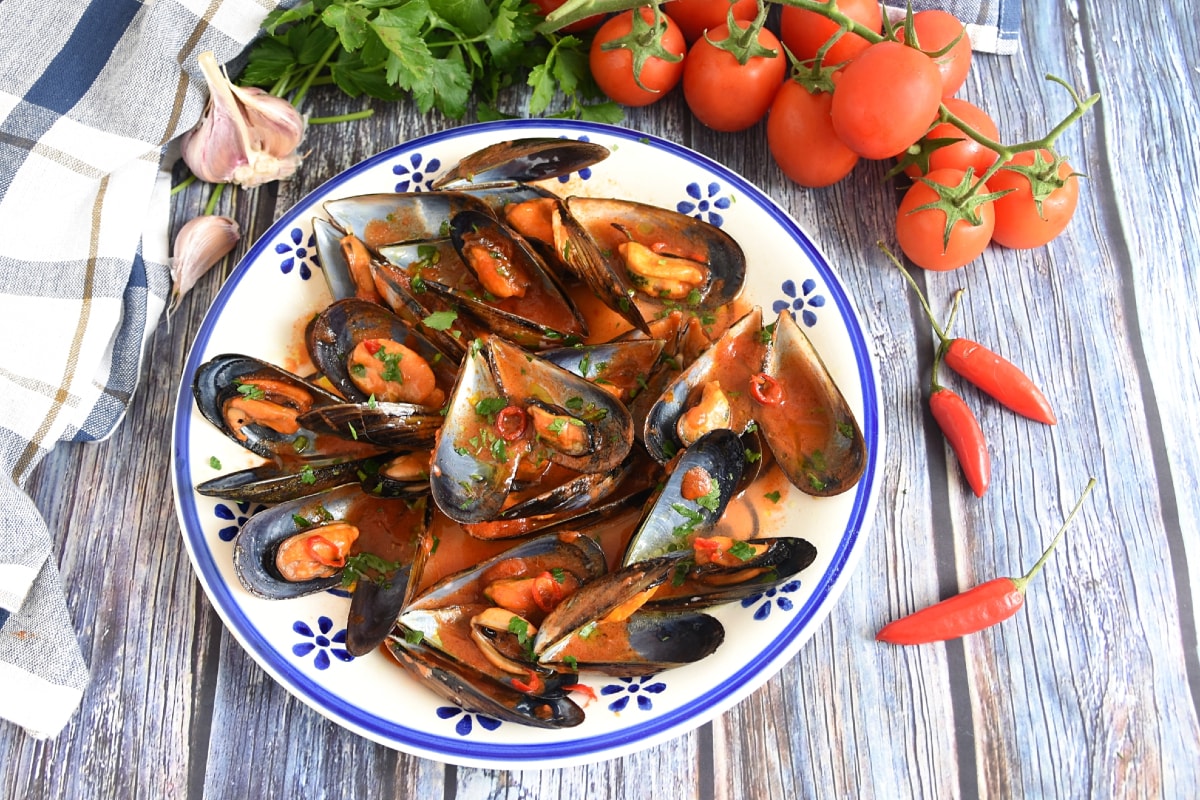 Gluten Free
Lactose Free
PRESENTATION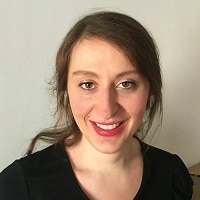 Recipe by
Francesca Meucci
Fried mussels, mussels au gratin, pasta with mussels or mussel soups… mussels are certainly among the most loved and used seafood in traditional Italian cuisine. In Puglia, for example, mussels in spicy tomato sauce are a very popular recipe, served both as an appetizer and as a soup with plenty of sauce, such as to allow many croutons to be dipped in it. Simple, strong and genuine flavors make mussels with tomato sauce suitable for serving on many occasions, perhaps as an opening dish for a fish-based dinner, or as a condiment for an appetizing pasta dish.
Looking for other seafood meals? Check out these recipes:
Impepata di cozze
Seafood risotto
Seafood salad
INGREDIENTS
Mussels
4
lbs
(1.8 kg)
– to be cleaned
Canned tomatoes
2 ½
cups
(600 g)
– chopped
Garlic
2
cloves
White wine
½
glass
Fresh chili pepper
to taste
Extra virgin olive oil
4
tbsp
Parsley
1
sprig
– chopped
Salt
1
pinch
Preparation
How to prepare Mussels in spicy tomato sauce 

To prepare mussels in spicy tomato sauce, start by cleaning the mussels. Eliminate those that are broken or are already open. With a knife remove any barnacles, then pull out the byssus. With a clean scourer carefully rub the shells one by one, to remove all impurities. Finally rinse them several times. Set them aside.
Finely chop one clove of peeled garlic and the chilli pepper. In a large saucepan, brown them in 2 tbsp of oil, then add the chopped tomatoes and a pinch of salt (very little is enough, since the mussels are already salty). Cover with a lid and let it simmer for about 10 minutes.
In the meantime, in another saucepan put 2 tbsp of oil and the other clove of peeled garlic (this time leave it whole); let it brown briefly, then add the mussels and, as soon as they start to fry, raise the heat and add the white wine. Let it evaporate for 30 seconds, then cover the pot with a lid that seals it perfectly and let it cook for about 5 minutes, until the mussels have opened.
Turn off the heat, drain the mussels with a slotted spoon and filter the cooking liquid by passing it through a sieve.
Put the liquid from the mussels into the saucepan with the tomato sauce, mix well and cook for another 10 minutes on a low flame with the saucepan uncovered.
When the sauce is a little thicker, add the mussels and let them flavor for a minute; then turn off the heat and garnish with chopped parsley.
Serve the mussels with spicy tomato sauce immediately, accompanied by slices of toasted bread if you like.
How to store

Mussels should be cooked and eaten immediately.
If you need to cook part of the recipe in advance, you can prepare the spicy tomato sauce even 2 days in advance and store it in a glass jar in the fridge. You will then have to put the sauce back on the heat, pour in the mussel cooking liquid and let it thicken briefly before adding the mussels.
Advice

If you have ripe and tasty fresh tomatoes available, you can use them instead of canned tomatoes in the same quantities. If you want to use tomato puree instead, 2 cups will be enough.
SHARE

/5


Source : www.giallozafferano.com