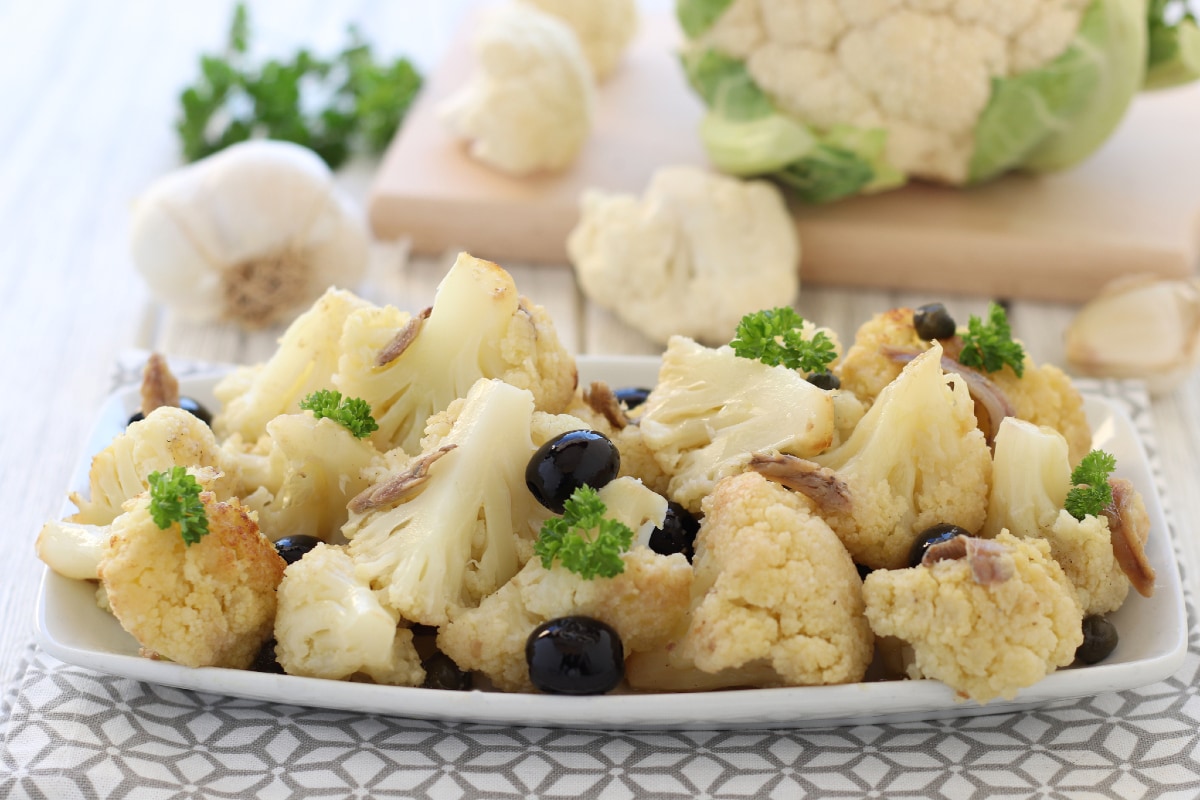 Gluten Free
Lactose Free
PRESENTATION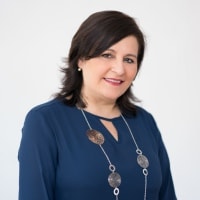 Recipe by
Marisa Malomo
On the look out for genuine and low fat recipes? Why leave palates crestfallen when you can turn even the simplest of dishes into an appetizing meal, like pan-fried cauliflower with olives? Flavored with olives, anchovies and capers, you'll love this winter side dish with a special touch, as it is quick and easy to prepare. This is just one of many hacks for serving more appetizing and flavorsome cauliflower dishes at your table.
INGREDIENTS
Cauliflower
2
lbs
(1 kg)
Extra virgin olive oil
to taste
Black olives
⅓
cup
(80 g)
Salted capers
3
tbsp
(30 g)
Anchovies in oil
1
oz
(30 g)
Fine salt
to taste
Black pepper
to taste
Garlic
1
clove
Parsley
to taste
Preparation
How to prepare Pan-fried cauliflower with olives


To make pan-fried cauliflower with olives, desalt the capers by rinsing them under running water and leaving them to soak in cold water. Clean the cauliflower by removing the outermost leaves 1; cut the tips 2 and thoroughly wash them 3.

Blanche the tips in boiling water for around 5 minutes from when the water returns to the boil 4, cook according to your tastes, with these times it should still be firm. Drain and leave to one side 5. Heat the oil in a non-stick pan and brown the garlic clove 6. 

Add the cauliflower tips 7 and stir with a wooden spoon. Cook on a medium flame for around 2 minutes, then add salt 8 and pepper to taste. Now add the thoroughly drained and dried desalted capers 9,
the black olives 10, the anchovy fillets drained from the preservation oil 11, and sauté on a high flame to flavor: this should take 5-6 minutes. Finish with some parsley and serve the pan-fried cauliflower with olives 12 right away.
Storage

Pan-fried cauliflower with olives can be stored in the refrigerator for 1-2 days, in a sealed container. Freezing is not recommended.
Tips

It is best to only boil the cauliflower for a few minutes so that the tips remain firm and whole. You can even avoid boiling the tips altogether and cook them straight in the pan, just add a little white wine. For added flavor you could add some finely chopped peperoncino and even some toasted breadcrumbs.
SHARE

/5


Source : www.giallozafferano.com