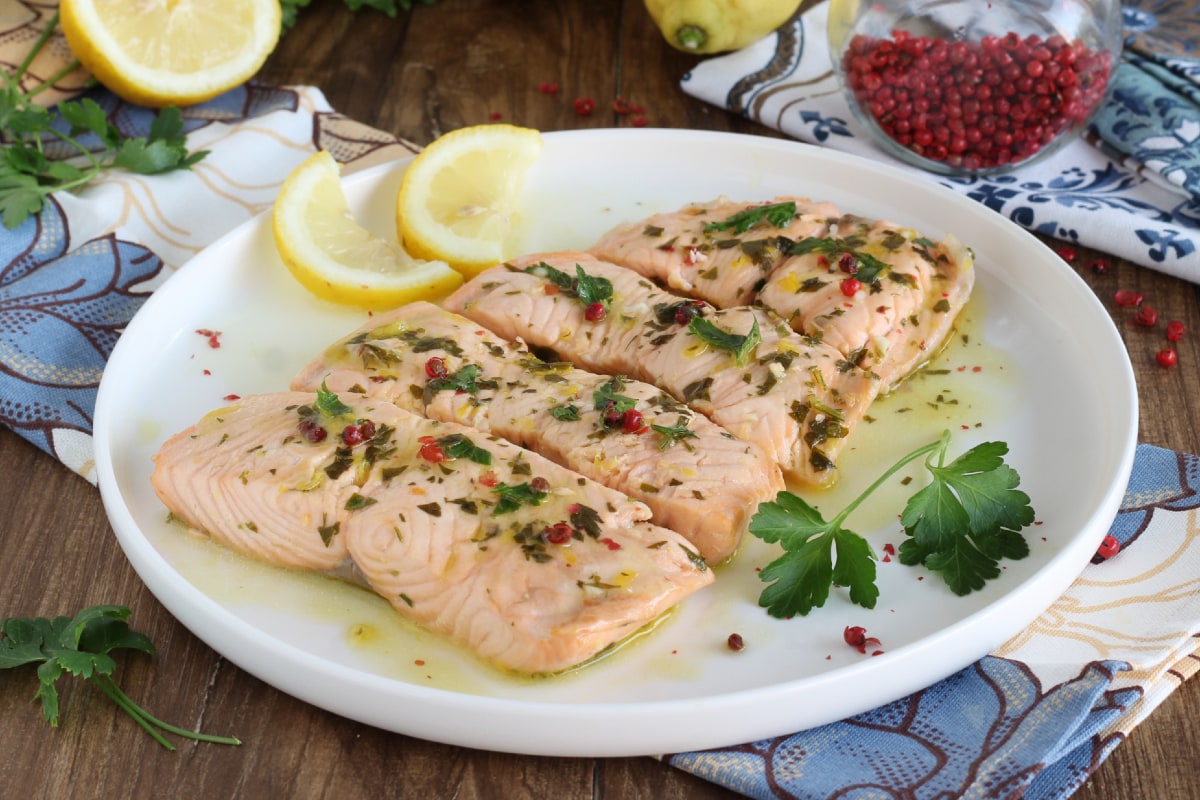 Gluten Free
Lactose Free
PRESENTATION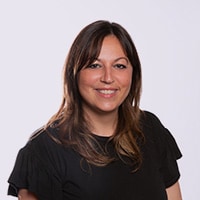 Recipe by
Vanessa Gizzi
We are ready to amaze you with another salmon recipe, one that is so easy and perfect for all occasions: pan-fried salmon fillet! The last minute dinner idea par excellence, flavorsome and nourishing. All you'll have to do is prepare the marinade and wait for the fillets to absorb all the flavor. We chose to leave it to marinade for an hour, but you can leave it for a little longer or less. We used salmon fillet and pan-fried it in no time at all, which is the only way if you want tender and succulent meat. This plate unleashes a unique aroma: pink pepper, parsley, garlic and lemon will make it truly unique! 
INGREDIENTS
Salmon fillets
2
lbs
(1 kg)
– (skinned)
Dry white wine
1
cup
(200 g)
Extra virgin olive oil
6
tbsp
(85 g)
Lemons
1
Parsley
to taste
Garlic
1
clove
Pink peppercorn
to taste
Fine salt
to taste
Preparation
How to prepare Pan-fried salmon fillet


To prepare the pan-fried salmon, start with the marinade. Finely chop a tuft of parsley 1 and grate the lemon peel (then leave to one side). Place the lemon juice in a bowl 1 along with a quarter of a cup of the extravirgin oil 2. Add a crushed garlic clove 3.

Now add the parsley, the pepper corns 4 and the lemon peel 5. Stir into a stable emulsion 6.

Cut the salmon into 4 slices of equal size. Quickly wash it and dab with absorbent paper. Place the salmon in a bowl, add the marinade 8, cover with plastic wrap 9 and leave in the refrigerator to marinade for an hour.
Heat the remaining 0.11 cups of oil in a pan and add the salmon fillets, after draining the marinade 10. Leave to one side because you will need it later. Cook the salmon fillets on a medium-high flame for 3 minutes and turn them over half way through this time with a spatula so that they do not break up 11. Add white wine and simmer on a high flame 12.

When the alcohol evaporates, add the marinade left to one side 13. Cook until the sauce reduces, which should take around 3 minutes 14. Add salt to taste if necessary, then serve on plates, drizzled with the cooking sauce 15.
Storage

Once cooked, salmon fillet can be stored in the refrigerator for one day at most, in a food container.
Tips

It is best not to serve the salmon fillet overdone, it should be cooked rapidly. You can also make the marinade using a different citrus fruit, lime for example. Parsley can be replaced with fresh coriander or chives.
SHARE

/5


Source : www.giallozafferano.com