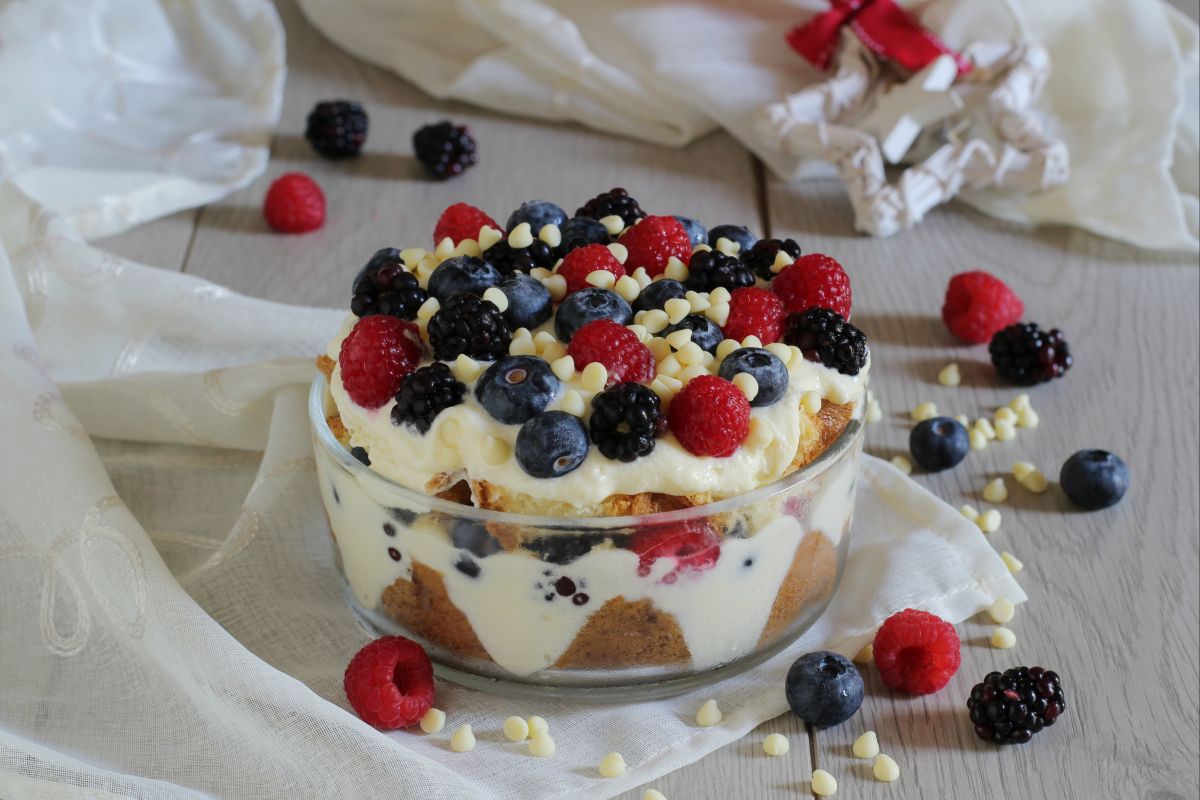 Vegetarian
PRESENTATION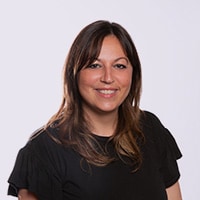 Recipe by
Vanessa Gizzi
Pandoro tiramisù with wild berries is not only a delicious Christmas dessert, but also an excellent idea to use pandoro leftovers! The layers of pandoro alternate with a soft mascarpone cream and juicy berries for a colorful and scenographic result. Furthermore, the use of milk instead of coffee makes it suitable for even the smallest diners. Delight your guests with pandoro tiramisù with wild berries and let yourself be inspired to discover many other variations of the most loved Italian dessert in the world!
Discover also our classic pandoro tiramisù!
INGREDIENTS
Ingredients for a 8″ (20 cm) mold
Pandoro pastry
2
slices
Berries
½
lb
(250 g)
Mascarpone cheese
1
cup
(250 g)
Sugar
⅓
cup
(80 g)
Eggs
2
– medium
Whole milk
to taste
White Chocolate drops
to taste
Preparation
How to prepare Pandoro tiramisù with wild berries


To make the pandoro tiramisù with wild berries, first separate the yolks from the whites 1. Pour the egg whites into a bowl and whip them until stiff with an electric whisk (2-3).

Put the yolks in another bowl and add the sugar 4, and mix with the electric whisk 5 to obtain a clear and homogeneous mixture 6.

Add the mascarpone to the yolk mixture 7 and mix everything with a spoon or a whisk. Add the whipped egg whites 8 and mix with a spatula from the bottom up to incorporate them evenly 9.

Take the pandoro and cut 2 slices, 1″ (2 cm) thick, by cutting them horizontally 10. Place the first slice in a 8″ (20 cm) transparent bowl 11 and brush it with a little milk 12.

Distribute half of the mascarpone cream on the pandoro slice 13, then add half of the berries, which you will have previously washed and dried 14. Cover with the second pandoro slice 15 and brush again with a little milk.
Add the remaining cream 16 and the remaining berries. Garnish with white chocolate drops 17. Your pandoro tiramisù with berries is ready to be served 18!
Storage

Pandoro tiramisù with wild berries can be stored in the refrigerator for a maximum of 3 days, covered with plastic wrap. You can freeze it if you used fresh berries.
Tips

As an alternative to milk, you can wet the pandoro slices with orange or berry juice.
SHARE

/5


Source : www.giallozafferano.com