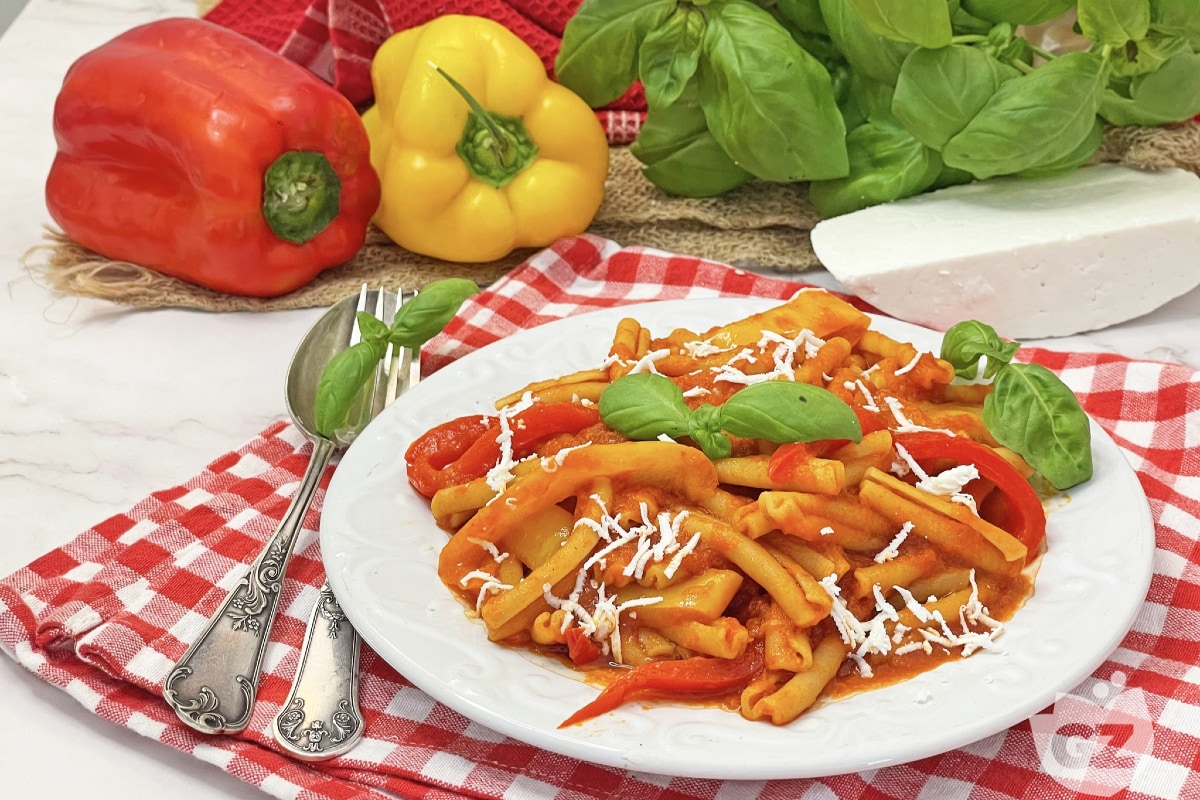 Vegetarian
PRESENTATION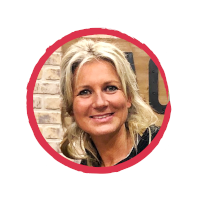 Recipe by
Tea Orizio
Peperonata is one of the most beloved dishes in Italian cuisine. A delightful and colorful side dish made with simple ingredients: red and yellow peppers, onions, and tomatoes. But have you ever considered using it as a pasta sauce? Peperonata sauce is rich and flavorful, adding a fragrant and Mediterranean touch to your pasta. This appetizing first course, pasta with peperonata sauce, is ready in just 30 minutes and is perfect for vegetarians too. Today, we'll prepare one of the many versions of peperonata sauce. As a traditional recipe, almost every Italian family has its own variation. We recommend preparing peperonata sauce in advance, as it improves in taste. Top the pasta peperonata with a sprinkle of ricotta salata or pecorino cheese, and your meal will explode with flavors!
If you love red peppers you cannot miss these recipes:
Chicken breast with bell peppers
Pasta with bell pepper sauce
Couscous stuffed peppers
Meat and sausage stuffed peppers
INGREDIENTS
Pasta
¾
lb
(320 g)
Yellow peppers
1
Red peppers
1
Yellow onions
1
– small
Tomato puree
1
cup
(230 g)
Cluster tomatoes
3
– large
Vegetable broth
2
cups
(500 ml)
Oregano
1
tsp
(5 g)
Extra virgin olive oil
3
tbsp
(45 ml)
Salt
to taste
Ground black pepper
1
pinch
Sugar
½
tsp
(3 g)
Basil
a few
Salted ricotta cheese
2
tbsp
(40 g)
– or pecorino cheese
Preparation
How to prepare Pasta peperonata (Italian pepper sauce)

First, prepare the peperonata sauce: wash and clean peppers and cut into strips, then cut onion into cubes.
Put in a non-stick pan 2 tablespoons of extra virgin olive oil, peppers and chopped onion and leave to brown for a few minutes over high heat.
Add 2 ladles of broth, cover the pot with a lid and cook for 20 minutes on a moderate heat. Check that the sauce does not dry out too much (add another ladle of broth if necessary).
After the 20 minutes indicated above, add the diced tomatoes, the tomato puree, the oregano and 1/2 teaspoon of sugar to eliminate the acidity. Mix well and continue cooking for another 10 minutes with the lid on.
Continue cooking without a lid until the sauce has reduced a little (about 1-2 minutes).
Turn off and adjust with salt and pepper.
Bring a pot with plenty of salted water to boil. Cook pasta "al dente" following times indicated on the package (for "al dente" pasta, drain the pasta 2 minutes before the indicated time).
Drain pasta and put directly into the pot with peperonata sauce.
Add a drizzle of extra virgin olive oil, mix and garnish with grated salted ricotta or Pecorino.
How to store

You can store this pasta sauce in the fridge in an airtight container. When you're ready to use it just heat it up on the stove over low heat. You may need to add a tablespoon of water or broth to thin it out as it thickens while it's in the refrigerator.
Peperonata sauce if stored alone lasts in the fridge for up to 4-5 days. If you keep it with cooked pasta, it lasts a maximum of 2 days.
Advice

PASTA: You can use either long types like spaghetti or short ones like penne or fusilli.
PEPPERS: We use red and yellow peppers however you can absolutely use your favorite peppers. To make the peppers even more digestible, we suggest to toast them in the oven for 15 minutes and peel them before cooking in the pan.
ONION: In this recipe we use white onion but you can replace with any type of onion or shallot.
DRESSING: Italian extra virgin olive oil and oregano really help bring out the flavor of this pasta sauce. If you love strong flavors you can add fresh chili.
SHARE

/5


Source : www.giallozafferano.com