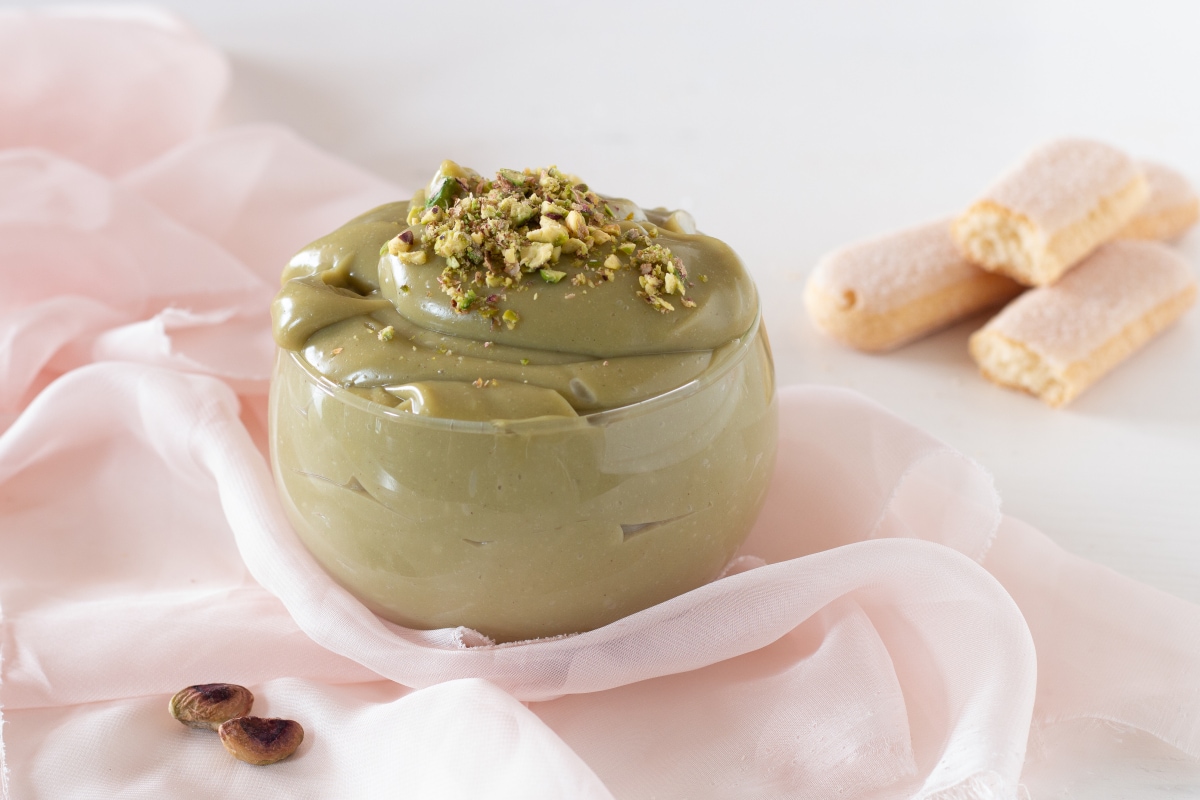 Vegetarian
PRESENTATION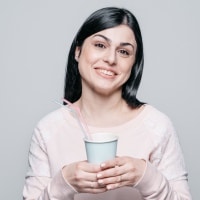 Recipe by
Silvia Sciattella
Cream lovers, this one is for you. Today we are going to show you how to prepare pistachio cream, a morish version of pastry cream. This cream is perfect served as a spoon dessert in a small glass, with some chocolate drops or chopped pistachios. Or you can use it for filling lots of desserts, like small profiteroles, a soft sponge cake or grandma's cake. If you love this delicious nut, take a look at all our recipes with pistachio… we're sure you won't resist and will want to try them all! We recommend starting with our pistachio cheesecake! 
INGREDIENTS
Whole milk
3
cups
(750 ml)
– (room temperature)
Egg yolks
4
(72 g)
– (room temperature)
Sugar
1
cup
(270 g)
Cornstarch
¾
cup
(100 g)
Fine salt
to taste
– (optional)
Pistacchio paste
⅓
cup
(100 g)
Preparation
How to prepare Pistachio cream


To prepare pistachio cream, place the sugar, corn starch 1, salt (optional) 2 and eggs 3 in a saucepan. 

Now add the pistachio paste 4 and a little of the milk, at room temperature. Stir vigorously with a whisk, until smooth 6. Now add the remaining milk

and heat the mixture up 7. Stir continuously for a few minutes until the cream thickens 8. Now place the cream in a bowl, cover with plastic wrap 9 and leave to cool. 
Storage

Pistachio cream can be stored in the refrigerator for up to 3 days.
Tips

If you cannot find any pistachio paste, use a spreadable pistachio cream. In this case reduce the amount of sugar, you will need around 4.5 oz less, and only add the cream when your pastry cream is ready. 
Suggestions and interesting facts

What is pistachio paste? Pistachio paste is made by finely blending pistachios into a cream with an intense and concentrated flavor. Where can I find pistachio paste? You can find it at stores specialized in pastry products, and on line too. How to make a lump-free cream We recommend using ingredients at room temperature and cooking the cream on a low flame, stirring all the while with a whisk. Can skimmed milk be used instead of full fat? Yes, but bear in mind that skimmed milk contains less fat and this will change the flavor of the cream.
SHARE

/5


Source : www.giallozafferano.com