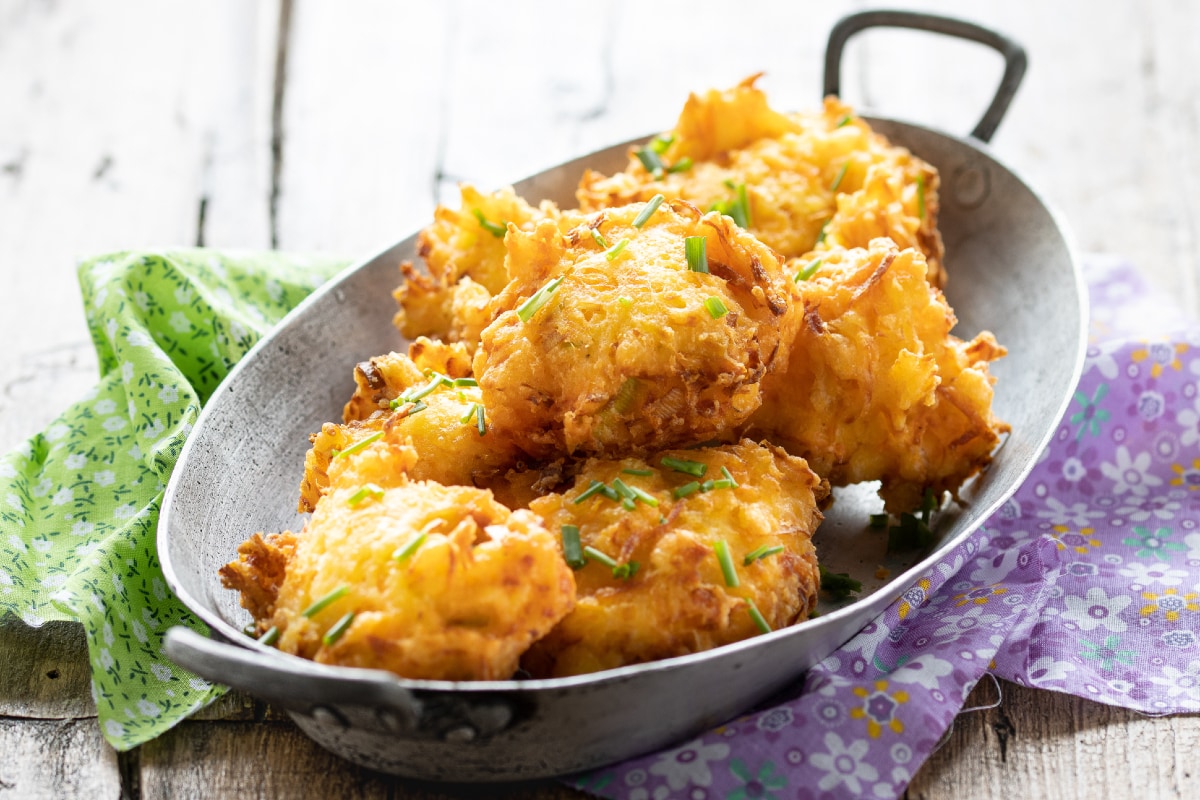 Vegetarian
PRESENTATION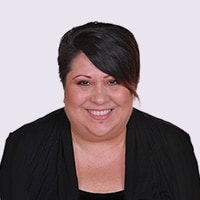 Recipe by
Antonella Vergari
If you are a real pumpkin lover you can't miss this delicious savory recipe to be served as an appetizer: pumpkin fritters! Unlike sweet pancakes, they are made with raw pumpkin which is grated and mixed with eggs, flour, grated cheese and a pinch of baking powder. A quick and easy method to can prepare many other types of pancakes with potatoes or zucchini for example! By dipping the batter in boiling oil, you will obtain irregular bites, very crunchy on the outside and soft on the inside … no one will be able to resist the fragrance of pumpkin fritters, perfect for your delicious Halloween appetizers!
INGREDIENTS
155
Calories per serving
For about 12 fritters
Butternut squash
1 ½
lb
(700 g)
– Cleaned
Leeks
3 ½
oz
(100 g)
– Cleaned
Flour 00
3 ½
oz
(100 g)
Parmigiano Reggiano DOP cheese
1 ½
oz
(40 g)
– Grated
Pecorino cheese
1 ½
oz
(40 g)
Eggs
2
– Medium
Baking powder
1
tbsp
(4 g)
Fine salt
to taste
Black pepper
to taste
For frying
Peanut seed oil
to taste
For garnishing
Chives
to taste
Preparation
How to prepare Pumpkin fritters


To prepare the pumpkin fritters, first clean the pumpkin by removing the peel 1 and the seeds and internal filaments. Grate 300 g of pulp with a grater with large holes 2 and dab it with absorbent paper 3.

Clean the leek and cut it into thin slices 4. Add the eggs 5, salt 6 and pepper to the grated pumpkin.

Add Parmigiano Reggiano DOP and the grated Pecorino 7, the leek 8 and the flour 9.

Finally, add the baking powder 10 and mix well to mix everything: you will have to obtain a rather soft mixture 11. Heat the seed oil in a saucepan to a temperature of 347°-355°F (175° -180°C), then pour the mixture into spoonfuls 12.

Fry for a few minutes, turning the fritters on both sides, until golden brown 13. Drain on absorbent paper 14 and garnish with chives to taste. Your pumpkin fritters are ready to be served hot 15!
Storage

Like all fried foods, it is recommended to consume the pumpkin fritters as soon as they are ready!
Tips

If you prefer, you can replace the leek with onion.
 
For a streamlined version try adding diced provolone or scamorza cheese to the mixture!
SHARE

/5


Source : www.giallozafferano.com