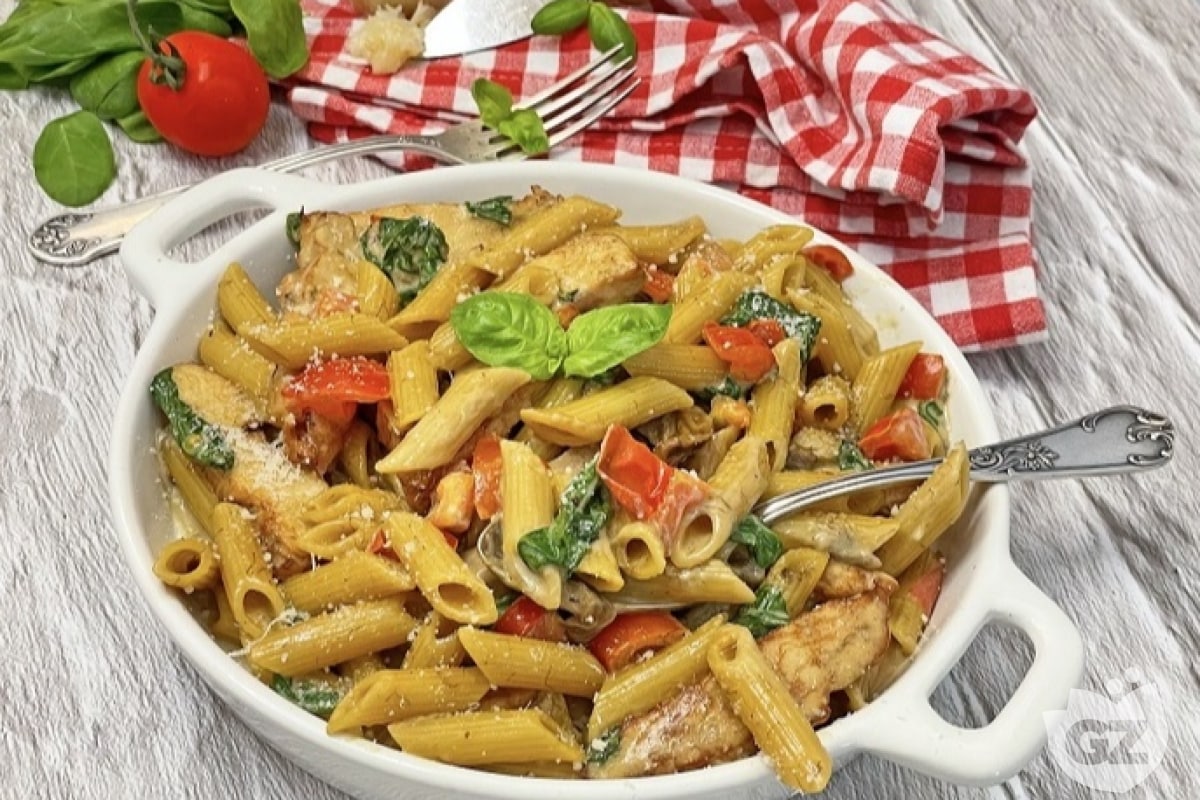 Difficulty: Very easy
Prep time: 10 min
Cook time: 15 min
Serving: 4 people
Cost: Average
PRESENTATION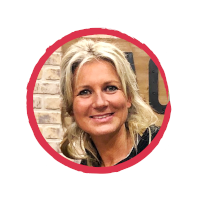 Recipe by
Tea Orizio
You can't go wrong with pasta, and chicken is one of our favorite food groups, too. Then you absolutely must try this Tuscan chicken pasta that combines the best of both worlds together: tender, juicy chicken and all the goodness of carbohydrates. It's the pasta you make when you need a quick dinner or you've had a bad day and need some comfort food, or you've had a great day and want to reward yourself. One of the best things about Tuscan chicken pasta is that it is so easy to make and it looks like a restaurant meal with so little effort.
You might also like:
Chicken cacciatore
Chicken meatballs
Chicken Parmesan
Caprese chicken saltimbocca
INGREDIENTS
Penne Rigate pasta
12
oz
(340 g)
Chicken breast
1 ½
lb
(680 g)
– skinless boneless
Extra virgin olive oil
2
tbsp
(30 ml)
Fine salt
1
tsp
(5 g)
Ground black pepper
½
tsp
(2 g)
Garlic
1
clove
Broth
4
cups
(950 ml)
Italian seasoning
2
tbsp
(20 g)
Heavy cream
½
cup
(115 ml)
Mushrooms
8
oz
(225 g)
Spinach
2
cups
(100 g)
– baby
Cherry tomatoes
½
cup
(80 g)
Sun-dried tomatoes in oil
¼
cup
(15 g)
– finely chopped
Parmesan Cheese
1
cup
(50 g)
– grated
Preparation
How to prepare Tuscan chicken pasta

Heat extra virgin olive oil in large skillet over medium-high heat, add garlic and saute 1 minute. Remove garlic. Put chicken, cutted into small pieces, salt and pepper and mix. Cook until just starting to brown (about 6 to 8 minutes).
Remove chicken and leave cooking juices. Add broth to the pan, bring to a boil and put the pasta to cook in the broth.
Turn the heat to medium, cover with a lid and cook pasta in chicken broth until "al dente". The cooking time varies based on the type of pasta you use, so be sure to check the package directions. Stir occasionally to prevent the pasta from sticking to the bottom of the pan.
Once the pasta is cooked "al dente", reduce the heat to a simmer, add the Italian seasoning mix, mushrooms, chopped cherry tomatoes, spinach leaves, heavy cream, and sun-dried tomatoes, and stir until well incorporated. Let simmer for 1 more minute and remove from stove.
Add previously cooked chicken, stir to combine.
Sprinkle with Parmesan and serve.
How to store

Store in the fridge in an airtight container for up to 2 days. Heat in the microwave or in a saucepan on the hob. Add a little olive oil so the pasta doesn't stick.
Advice

CHICKEN: use boneless, skinless chicken breasts and cut into bite-sized cubes. This recipe is also a way to use up leftover roast chicken.
HEAVY CREAM: you can replace the heavy cream with half-and-half or whole milk, the result will be a less creamy sauce. If you don't use heavy cream in your cooking you can make a silky, creamy sauce with a combination of milk, flour, Parmesan and the pasta cooking water.
VEGETABLES: you can use frozen vegetables instead of fresh ones. Thaw frozen spinach and squeeze out excess liquid first. You can change the vegetables you use too. This recipe contains mushrooms, dried tomatoes and spinach, you can add other vegetables or use completely different varieties.
PARMESAN: use a wedge or block of Parmesan and grate it instead of buying the pre-grated kind from the store. Freshly grated Parmesan melts much better.
SHARE

/5


Source : www.giallozafferano.com